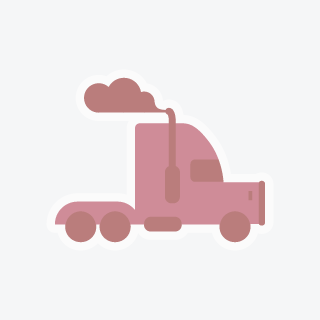 Lisa W
Novelty Inc. is currently seeking an Over-The-Road CDL Class A driver to join our team.
Truck Driver Job in Fishers, Indiana
• Kenworth T680 Sleeper Cab w/ 48' Trailer w/ Lift Gate • Drivers leave out on Monday and, for the most part, are back by Friday Night / Saturday Morning (resets may occur on Oregon and California runs. • Deliver to various storage units across the nation. Some are a tighter squeeze, but we try to find storage units that are tractor / trailer accessible. • Using lift gate and Electric Pallet Jack – deliver pallets to drive-up warehouse units and picking up returns. • Drivers average 7-8 stops per week (Stop pay = $40 per stop on top of mileage pay). Since its to storage units there generally is not a wait to get in / out. • Drivers average 650 miles per day • Drivers average $--... annually based on miles driven. More if you want all high mileage or high stop runs. • Runs include: o Greenfield, IN to Eugene, OR and back - **may include a reset** o Greenfield, IN to Tucson, AZ and back o Greenfield, IN to Ocala, FL and back o Greenfield, IN to Auburn, MA and back o ***Currently also running to Los Angeles, San Diego, Houston, and New York picking up product coming off containers.
Share This Profile
Find Truck Driver Jobs in Fishers, Indiana
More jobs in Fishers, Indiana