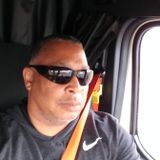 Davey W
Over-the-road driver with no moving violations. Moved over 500 million dollars worth of product without incident or injury.
Truck Driver in Houston, Texas
Looking for daily runs in and out of Houston. I have driven for three and a half years from Houston to California to Chicago and back. I currently live in Katy but is willing to work the Energy Corridor. I am Dependable on time and have a safe driving records. No moving violations. I have work for all the major carriers Schneider Knight JB Hunt. I have multiple safety driving awards from the United States Army and the United States Navy. I received my CDL from a professional Community College in Norfolk Virginia and 1995 and then again at the CDL School and 2015 certificate of driving safety achievement. Finished number two in my class. I also have a criminal justice degree. With the emphasis on cargo security and Communications. I have over 200,000 miles of safe driving not only in the United States but in Saudi Arabia, Japan and the Philippines. I was also a driving instructor at the transportation School in Fort Eustis Virginia and Fort Story Virginia from 1999 to 2001. I was a company Commander driver slash bodyguard from 1998 to 1999. I have security clearances that reached highest priority top secret when I was in the United States armed forces. I'm currently running the Amazon account for JB Hunt Regional dedicated.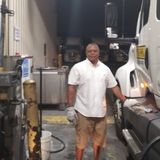 Share This Profile
Find Truck Driver in Houston, Texas