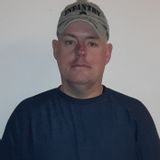 Brian M
OTR driver looking for a true long haul job.
Reasons to Hire Me
Extensive experience and a safe record.
Serious about what I do.
Truck Driver in Rochester, Indiana
Available now. Looking for a serious job offer that meets my needs. If you have what I need, I'm ready to talk business. If not, good luck to you. I would ask that you please read the whole post. Wouldn't want anyone to waste their time on me if it's not a good fit. I'm an OTR driver looking for a true long haul job. Van or reefer. Nationwide and big mile is what I do best. Home time is not important for me. A month or more is very possible, if I get what I need. I'm an all in type of driver. An old school long hauler, with a foot in the modern world. I'm a bit of a hard charger, but safe, and my record shows it. Need a company that can keep up, keep me busy, and has solid, reliable equipment . The MAJOR priority for me is getting into a solid, reliable truck. Without that, it will only be a temporary job. I like to run a lot of miles, and I need a serious truck. Something with a little wheelbase, strong power, decent sleeper, stick shift only, 75 mph or better. Almost anything Peterbilt/Kenworth, longer Freightliners, and others. I am not interested in any more standard fleet trucks. Volvos, Macks, standard Freightliners, etc.. They are not a long term option for me, especially with the kind of running i like to do. Sadly, I have to say that if your truck is junk, or has mechanical problems, I will know it instantly. And I will disappear quickly. I keep getting tested on that, so I have to mention it. Not interested in any more problem trucks, and I am not a mechanic. I handle what I can, which is quite a bit. I am looking for reasonable pay for my experience. I'm not greedy, but I'm not a fool either. Need something in the 70s for 1099 jobs, and the 60s for W2. I don't do percentage pay any more. For any 1099 jobs I'm looking for pay at the end of each week, by the next day, starting with the very first week. No holds. It's the only way I work on 1099 jobs now. One too many battles over pay. If that kind of arrangement doesn't work for you we can't do business. I never pay an escrow or bond, and I don't sign any crazy contracts. * I have NO interest in ANY big fleets, or anyone connected to them. Smaller is better to me. Prefer 25 trucks or less. Also not interested in being handcuffed to any mega customers, or anything dedicated unless there are major miles involved. About me: Based in Rochester, Indiana now. Direct and straightforward. Not a small talker. Like to take care of business. * Back up my word, and need the same in return. This is a big one for me. - 27 years OTR experience. Mainly vans and reefers. All lower 48 states. Every transmission up to 18 speed. Wheelbases to 290. - CDL A. - 2 year DOT physical. - Good MVR. No moving violations or accidents. - Good PSP. 5 clean inspections, a couple minor violations over a year ago. - No criminal record ever. - Registered in the FMCSA clearinghouse, no issues EVER. - Lifetime NON smoker. - I don't drink alcohol. - Good physical condition. 8 year US Army infantry veteran. 86 - 94. Honorable. Have a basic resume I can email. Ask that you please read it before we speak on the phone. Clears up most questions, and explains all about me. If we make a deal I will need transportation to the truck, and the drug test, provided. A bus is fine for short trips. Anything beyond that I will ask for a rental car, or Uber, depending on distance. Or I can always be picked up. I am not interested in spending any time inside an office doing orientation, for obvious reasons I hope. This pandemic is not over, so I'm choosing to be careful. Nobody makes money if the driver gets sick. I do what is necessary to take care of business out on the road, but I don't do anything stupid. FYI, I am fully vaccinated for covid. If you have what I need please contact me. Thanks.
Share This Profile
Find Truck Driver in Rochester, Indiana
More in Rochester, Indiana