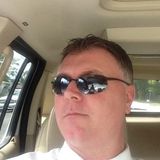 Jason B
Optimistic, looking for new challanges to grow with the company and absolutely no cutting corners. Being on time.
Truck Driver in Tampa, Florida
Getting places on time, better financial opportunities for growth and being a team player for the company and helping others.
Recommendations
Jason Berry
I recommend Jason B as a truck driver
Barbara D'amico
Jason has a wide range of job skills that make him adaptable to any number of situations. He is eager to not only repeat prior crafts but looking to find ways to add more skills to his resume. As a personal friend I am always impressed with his desire to know more and learn more in so many areas to make himself more marketable. He is often able to either give me advice or tackle a job for me that eases projects for me around my home and business.
Susan Reina
I recommend Jason B as a truck driver
Matt Halperin
I recommend Jason B as a truck driver
Samuel Mcdowell
I recommend Jason B as a truck driver
Bref Mchugh
I recommend Jason B as a truck driver
Michael Geremia
I recommend Jason B as a truck driver
Patrick Murphy
I recommend Jason B as a truck driver
Tim Ford
I recommend Jason B as a truck driver
Gary Speakman
I recommend Jason B as a truck driver
Kurt Bierek
I recommend Jason B as a truck driver
Wendy Childs
I recommend Jason B as a truck driver
Vladimir Cruz
I recommend Jason B as a truck driver
Share This Profile
Find Truck Driver in Tampa, Florida