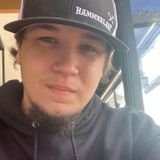 Micah J
Professional driver Looking for a stable company to grow with. I give it my all 100%. 22 years old, 2 years CDL experience.
Reasons to Hire Me
You should hire me because my passion for driving is strong.
I take pride in my work, the way you take pride in business.
Truck Driver in Glendale, Arizona
I mostly run dry van, but I am open to learn new avenues from a qualified individual or company. What I am looking for is to make money, I believe with what I know and how I perform in my position I deserve to be compensated for the right way. I am not looking to get lied to because just as quick as you hired me, I will fire you. What I am finding in the trucking industry is that no company keeps their word about pay, it's always some underlying small print we miss between recruiting and orientation. I do my job to the best of my ability when treated right, just looking for a company to return the favor. I DO NOT, DO NOT run ANYTHING NORTHEAST MAINE, NY, MAryland, PA, VIRGINIA, DC etc!!!!!!!!! YOUR TRUCK HAS TO BE CLEAN IF YOU WANT A DRIVER OF MY CALIBER TO DRIVE FOR YOU! (PERIOD) I NEED A $400 SIGN ON BONUS UPFRONT!!!!!!!!! (IN MY HAND OR IN MY ACCOUNT)! START PAY HAS TO BE WHAT I SPECIFIED BELOW BEFORE WE CAN EVEN TALK; CPM=(.60 cpm or better) REQUIREMENTS: • Clean Truck (Inside and Out) • $400 Bonus upfront to get me to first paycheck • REFRIGERATOR & INVERTER THAT WORKS inside the truck to be SOMEWHAT comfortable on the road • I need to be paid $50/DAY AT LEAST while waiting for YOUR TRUCK TO BE FIXED PLUS PUT IN HOTEL DO NOT CALL THROUGH TELESAFE, I do not get those calls.
Share This Profile
Find Truck Driver in Glendale, Arizona
More in Glendale, Arizona