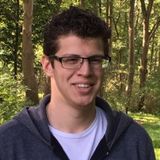 E.J. V
I'm Erik, and I would like to be a truck driver in Tennessee.
Truck Driver in Oak Ridge, Tennessee
I am a 31-year-old, highly experienced truck driver with a desire to work for a quality trucking company. In my 9 years of trucking experience, I have hauled a variety of different goods ranging from hazardous to vegetable products. In my work experience, I have consistently been one of the most efficient and highest performing drivers. I enjoy being on the road, and I am ready to start the next chapter in my life with a new company. I should also mention that I am from the Netherlands. This small European nation has a unique history and relationship with the United States. Many trucking companies, and many American citizens, can trace their lineage back to the Netherlands. You may know of my country as the country of windmills and cheese, or even the country that the Pilgrims disembarked from. The Netherlands is one of the closest friends and highest investor in the United States. Being both Western nations, our cultures are highly similar with our value of hard work and respect for the rule of law. This stated, I would need sponsorship for an H-2B Visa to work. While this may initially sound like an obstacle, I believe it should be viewed as an asset. By hiring someone through this program, prospective employers can be assured that all my claims of employment history are substantiated, my criminal background check is much deeper than the average person, and I am given a whole array of quality assurance standards in which I must meet, per US law. As you can see, I am fully fluent in the English language (at native level). Through my travels to the US during vacations and to visit my friends, I have grown to love and become integrated into the way of American life and culture. It is for this reason that I would really like to move there and work. I would love nothing more than to drive the roads to explore America. This process is one in which I can take the burden, I just really want someone to give me a chance to work hard for your company in the country that I have grown to love. It would only require filling out two simple forms and the process would only take 1-3 months, total. I can answer any and all questions related to this process. I look forward to hearing from you! P.S. the phone number is of a friend of mine, the website didn't accept my Dutch phone number.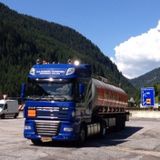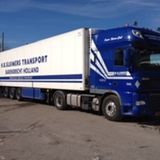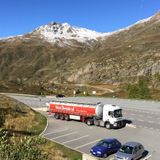 Share This Profile
Find Truck Driver in Oak Ridge, Tennessee
More in Oak Ridge, Tennessee
Similar Profiles Nearby
Near Oak Ridge, Tennessee