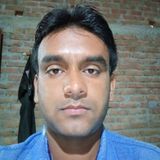 CHITRANJAN K
I am chitranjan kumar. I am good and experienced truck driver. I am offering for truck driver.
Truck Driver in Toronto, Ontario
In my next job, I would like to be able to have a positive impact on my patients and to be able to help them lead a more functional and healthier lifestyle. Your facility offers patients a total recovery program, and I feel that my experience, education, and specialization would make this a good fit for me.I look forward to working for a company whose mission I firmly believe in, such as your own. I look for jobs about which I am passionate because this allows me to be extremely productive and creative.I am passionate about this job.
Share This Profile
Find Truck Driver in Toronto, Ontario