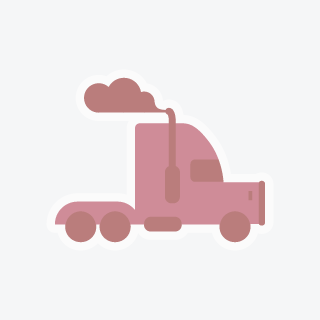 Adam R
I am a father 1rst. Then I am a very dependable and loyal employee, I love to work!
Truck Driver in Carmel, Indiana
I have been driving for about 6 months and in that time I have learned a lot about how important the little things are in making everything safer. Pre and post trip inspections are the absolute most important part of our day as professional truck drivers, its our piece of mind and it can also save a lot of valuable time if you catch a defect early. I believe in exceeding the customers expectations on each delivery for they are the only basis for job security and future company growth. Clear communication from the moment the load is assigned is critical to managing customer expectations and delivery windows, it starts and ends with the driver. I will provide reliability, communication, positive attitude and exceptional customer service. Some things I am looking for are work life balance maybe home on the weekends or at least once a week two consecutive days and to not be sitting waiting on the next load assignment for 24 hours, if I am with the truck I want to be rolling, loading, unloading, or taking my DOT rest Breaks. Keep me rolling! Some vacation time and health insurance would be nice to be able to earn as well.
Share This Profile
Find Truck Driver in Carmel, Indiana